Who We Are
We create communities people are proud to call home.
At 2B Residential, we're experts in turning apartments into more than places people live – these are places people are proud to call home. How do we do it? It starts with knowing people, locations and trends. It's about understanding expectations – and always being willing to go a step further for our residents.
That's what we've been doing since 2012. As the Residential Services division of Balke Brown Transwestern, we're one of the most respected and fastest-growing property management companies in the Midwest, with market-leading properties in St. Louis and Southwest Illinois. Our portfolio includes over 4,400 of the region's most sought-after residential units – with more added every month.

Since
2012

Well-respected and
fast-growing

Over 4,400
residential units
See Our Awards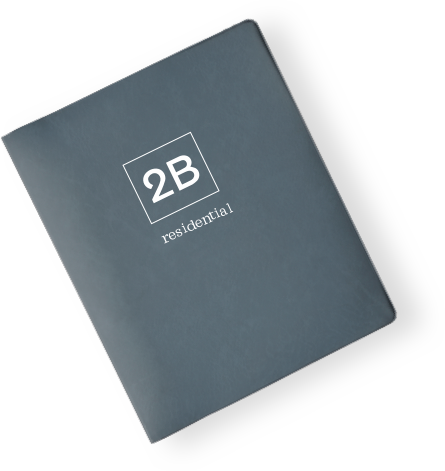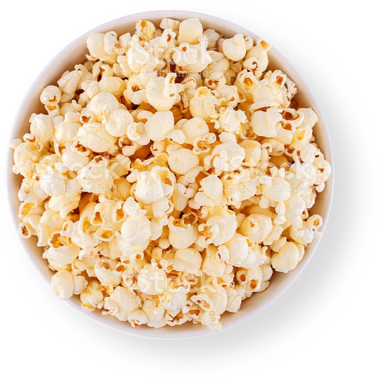 Chrystal Derkach
Assistant Community Manager
1400 Russell
Nicole Schaffner
Community Manager
5300 Centre
Stephanie Larkin
Assistant Community Manager
275 On the Park
Brad Mandrell
Maintenance Supervisor
Thirteen01 at Hartman Lakes
Austin Sweet
Maintenance Supervisor
Cantwell Crossing and Northbrooke Commons
Alyssa Schembra
Assistant Community Manager
Vanguard Crossing
Taylor Winkler
Leasing Manager
Vanguard Crossing
Brooke McGee
Community Manager
Synergy at the Meadows
David Thelen
Maintenance Supervisor
The Laurel at Mercantile Exchange
Nick Hayden
Maintenance Technician
Villas at Crystal Lake
See Yourself Here
Apply to be on our award-winning team!
Naomi Tyler
Community Manager
Cortona at Forest Park / Encore at Forest Park
Ashley Schmidt
Community Manager
Whispering Heights
Melissa Jones
Assistant Community Manager
5300 Centre
Miranda Murphy
Community Manager
The Laurel at Mercantile Exchange
YaVonne Mack
Community Manager
Villas at Crystal Lake
Ian Howard
Assistant Community Manager
Cortona at Forest Park / Encore at Forest Park
Samantha Porter
Leasing Consultant
Cortona at Forest Park / Encore at Forest Park
Rejona Knobloch
Housekeeping
275 on the Park & The Annex at 275 on the Park
Megan Van Hoy
Assistant Community Manager
Whispering Heights
Amy Miller
Assistant Community Manager
Promenade at New Town Apartments & Townhomes
Tammy Miller
Community Manager
Bramblett Hills
Ron Baker
Leasing Consultant
275 on the Park & The Annex at 275 on the Park
Dena Reed
Community Manager
Grand Central at the Junction
Kaitlyn Smith
Leasing Consultant
Piazza on West Pine
Floyd Ervin
Maintenance Technician
Villas at Crystal Lake
David Barton
Maintenance Supervisor
Bramblett Hills
John Scalise
Maintenance Supervisor
275 on the Park
Calvin Williams
Maintenance Supervisor
Piazza at West Pine
Sara Kramer
Assistant Community Manager
Village of Twin Oaks
Denise Krager
Community Manager
The Residences at Forest Park / The Lofts at Lafayette Square
Chrissy Wienhoff
Community Manager
Villages of Twin Oaks
Alex Hanna
Assistant Community Manager
The Laurel at Mercantile Exchange
Trish Hensler
Housekeeping
275 on the Park & The Annex at 275 on the Park
Genna Korpal
Community Manager
Vanguard Crossing
Melissa Hall
Assistant Community Manager
The Residences at Forest Park / The Lofts at Lafayette Square
Samantha Fisher
Community Manager
Piazza on West Pine
Justin Hallemann
Leasing Consultant
The Villages of Twin Oaks
Michelle Basden
Leasing Consultant
Thirteen01 at Hartman Lakes
Hannah Tate
Leasing Consultant
Cantwell Crossing and Northbrooke Commons
Terrance Westbrooke
Maintenance Supervisor
The Residences at Forest Park
Kari Borden
Community Manager
Thirteen01 at Hartman Lakes
Andre Major
Maintenance Technician
Vanguard Crossing
Corey How
Maintenance Technician
5300 Centre
Ramah Crowell
Community Manager
Cantwell Crossing and Northbrooke Commons
Allison Brockman
Community Manager
Springwell Village
Nick Brown
Community Manager
275 on the Park
Meredith Riley
Leasing Consultant
Cantwell Crossing Apartments & Townhomes
Dean Duebner
Maintenance Supervisor
Villages of Twin Oaks
2019
ST. LOUIS APARTMENT ASSOCIATION AWARDS
Property of the Year
Piazza on West Pine
Multi-Site Supervisor of the Year
Carla Powell
Behind the Scenes Professional of the Year
Sarah Metzler
2018
ST. LOUIS APARTMENT ASSOCIATION AWARDS
Property Management Company of the Year
2B Residential
Property of the Year
Cortona at Forest Park
Assistant Manager of the Year
Sara Kramer
2017
ST. LOUIS APARTMENT ASSOCIATION AWARDS
Property Manager of the Year 1-250 Units
Nick Brown – Parkway Lakeside
Property Manager of the Year 251-400 Units
Mark Milford – Cortona at Forest Park
Leasing Consultant of the Year 251-400 Units
Brooke Pate – Cortona at Forest Park
2016
ST. LOUIS APARTMENT ASSOCIATION AWARDS
2016 Property Management Company of the Year
Property of the Year (smaller boutique)
Pointe 400 Apartments
Property of the Year (200+ units)
Cortona at Forest Park
Multi-Site Supervisor of the Year < 2,000 units
Carla Powell
Assistant Manager of the Year
Cortona at Forest Park - Sara Kramer
Maintenance Supervisor of the Year
Derrick Jarrett
2015
IREM 2015 Multi-Family Property of the Year (200+ units)
Cortona at Forest Park
City Living - Property of the Year
Cortona at Forest Park
ST. LOUIS APARTMENT ASSOCIATION AWARDS
Marketing Campaign of the Year
Cortona at Forest Park
Property of the Year
Villas at Crystal Lake
Maintenance Supervisor of the Year
Steve Van Horn
Grounds Person of the Year
Vincent Williams
2014
Top 5 New Residential Developments - St. Louis Magazine
Named Best City Living by Alive Magazine
Mark Milford named one of the top local Men of Influence
Park Central - Developer of the Year
Cortona at Forest Park
ST. LOUIS APARTMENT ASSOCIATION AWARDS
Community of the Year
Parkway Lakeside Apartment Homes
Property Manager of the Year
Raul Adams (Pointe 400)